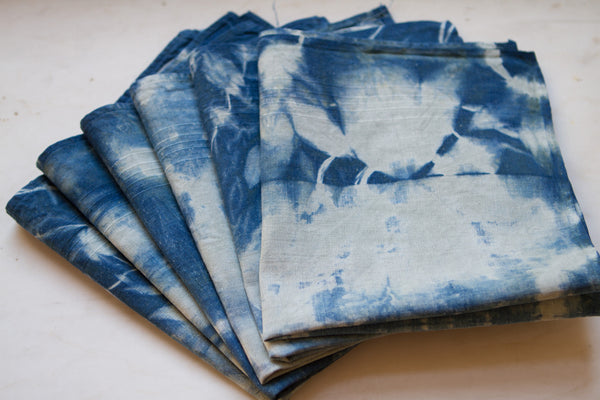 Cobalt Blue Shibori Napkins
Dimensions: 16" x 17"
100% linen
Set of 6.
All our textiles are designed and produced with consideration. Hand-dyeing is an important part of our collection and is all done in Brooklyn, N.Y. Hand-dyeing can often be unpredictable, but we value these subtle shifts and changes in hue and welcome them as part of our manufacturing process. As with any handmade item our pieces have slight inconsistencies, these beautiful variations in color and texture - which adds to their charm and makes every item truly unique.
The pattern is created with the Shibori Itajime technique and hand-dyed in indigo.
Care Instructions:  Machine wash cold, tumble dry low heat or hang dry, do not bleach